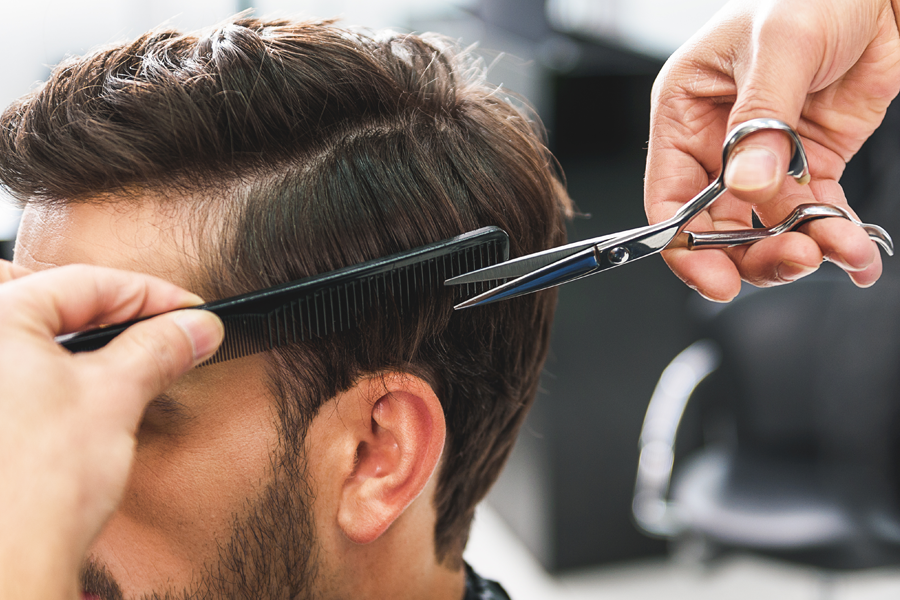 Traditional Barber Haircut
Traditional Barber's Haircut includes cut, style, hot lather straight razor around the ears and on the back of the neck. (Discounts for Police, Fire, Military, Seniors and Children).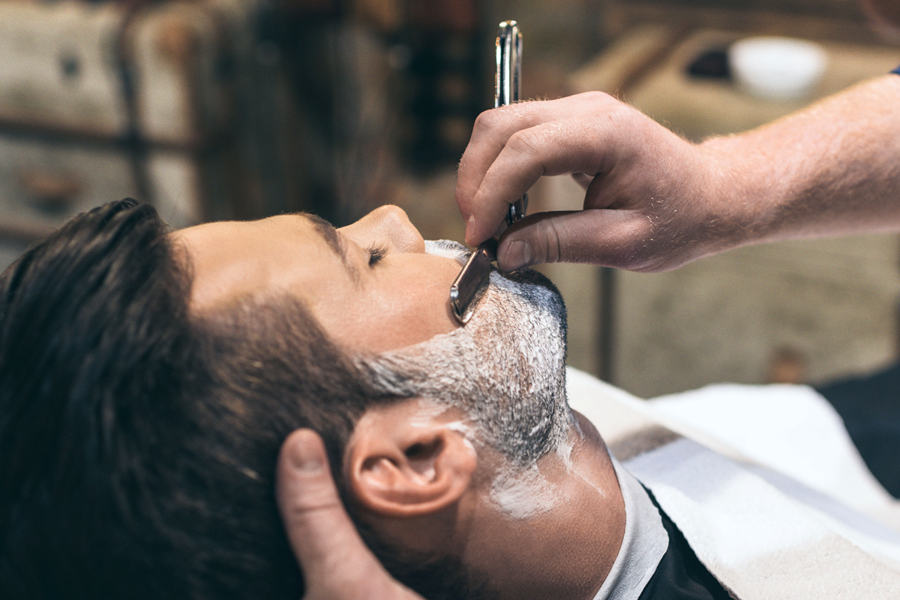 Traditional Shave
The traditional Straight Razor Shave includes application of a steam towel to open up the pores and soften the hair follicle. Hot lather is applied and you will receive a first pass shave with the grain of the beard.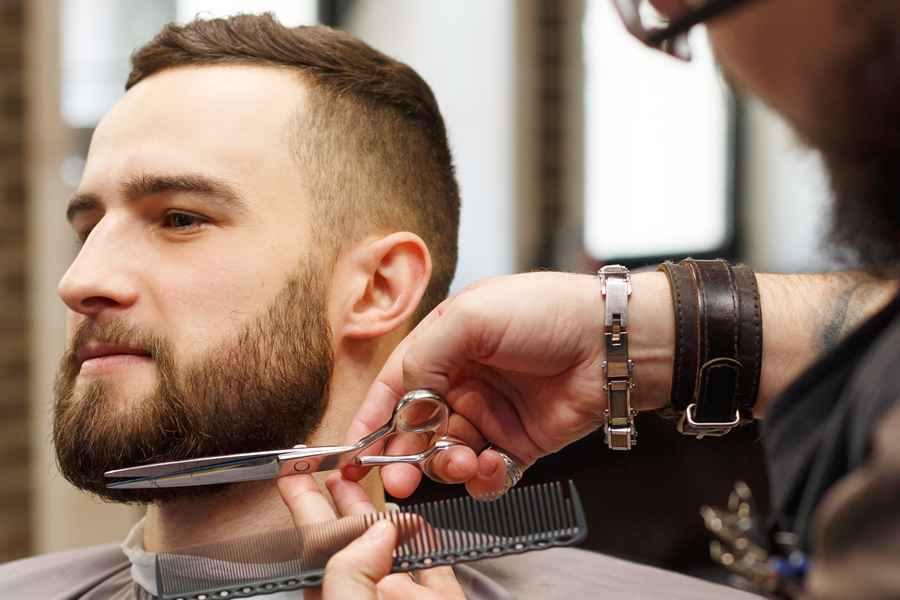 Mustache and Beard Trim
Mustache and beard meticulously trimmed and groomed to specification to the individual client. Watch your favorite sports programs on our four widescreen TV's and sit back and relax.